Carboplatin Injection
Description
Carboplatin injection is supplied as a sterile, pyrogen-free, 10 mg/mL aqueous solution of carboplatin, USP. Each mL contains 10 mg carboplatin, USP, 10 mg mannitol and water for injection, USP. Carboplatin, USP is a platinum coordination compound. The chemical name for carboplatin, USP is platinum, diammine [1,1-cyclobutane-dicarboxylato (2-)-0,0']-, (SP-4-2), and carboplatin, USP has the following structural formula: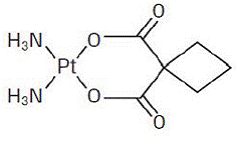 C6H12N2O4Pt M.W. 371.25
Carboplatin, USP is a crystalline powder. It is soluble in water at a rate of approximately 14 mg/mL, and the pH of a 1% solution is 5-7. It is virtually insoluble in ethanol, acetone, and dimethylacetamide.
Use
Carboplatin is used to treat various types of cancer. It is a chemotherapy drug that contains platinum. It is used alone or in combination with other medications to slow or stop cancer cell growth.
How to use Carboplatin Vial
Carboplatin is usually given by infusion into a vein (intravenously-IV) over at least 15 minutes by a healthcare professional.
The dosage is based on your medical condition, body size, and response to therapy. In general, courses of carboplatin treatment should not be given more often than once every 4 weeks. Consult your doctor or pharmacist for more details.
Warning
Carboplatin injection should be administered, under the supervision of a qualified physician experienced in the use of cancer chemotherapeutic agents.
Appropriate management of therapy and complications is possible only when adequate treatment facilities are readily available.
Bone marrow suppression is dose related and may be severe, resulting in infection and/or bleeding. Anemia may be cumulative and may require transfusion support. Vomiting is another frequent drug related side effect.
Anaphylactic-like reactions to carboplatin, USP have been reported and may occur within minutes of carboplatin injection administration. Epinephrine, corticosteroids, and antihistamines have been employed to alleviate symptoms.
Click here for Download pdf of patient information
Click here for Download pdf of prescribing information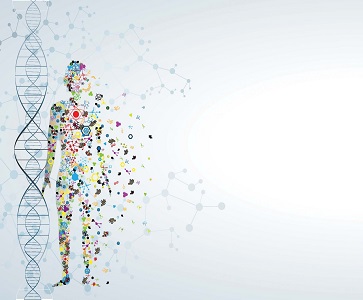 Stomach pain, body aches/pain, diarrhea, constipation, weakness, nausea, and vomiting may occur.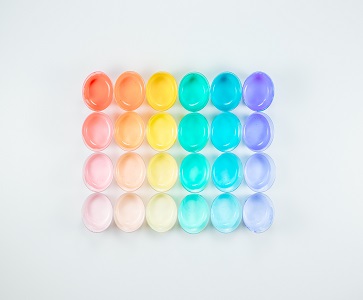 Before using carboplatin, tell your doctor or pharmacist if you are allergic to it, or to cisplatin; or if you have any other allergies.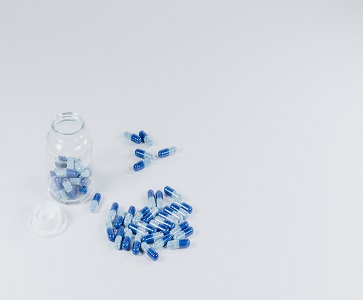 Drug interactions may change how your medications work or increase your risk for serious side effects.